3-6W Burner
The Burner is a compact and powerful platform for RGB laserpower between 3-6 watts. The black anodized aluminium dustproof housing contains the 30k scanner, the RGB-lasermodule, networkswitch and laserlink-controlunit. The divergence is 1,2 mrad and the beamdiameter is 3mm. The regulated fan offers proper cooling for even hot ambient air conditions.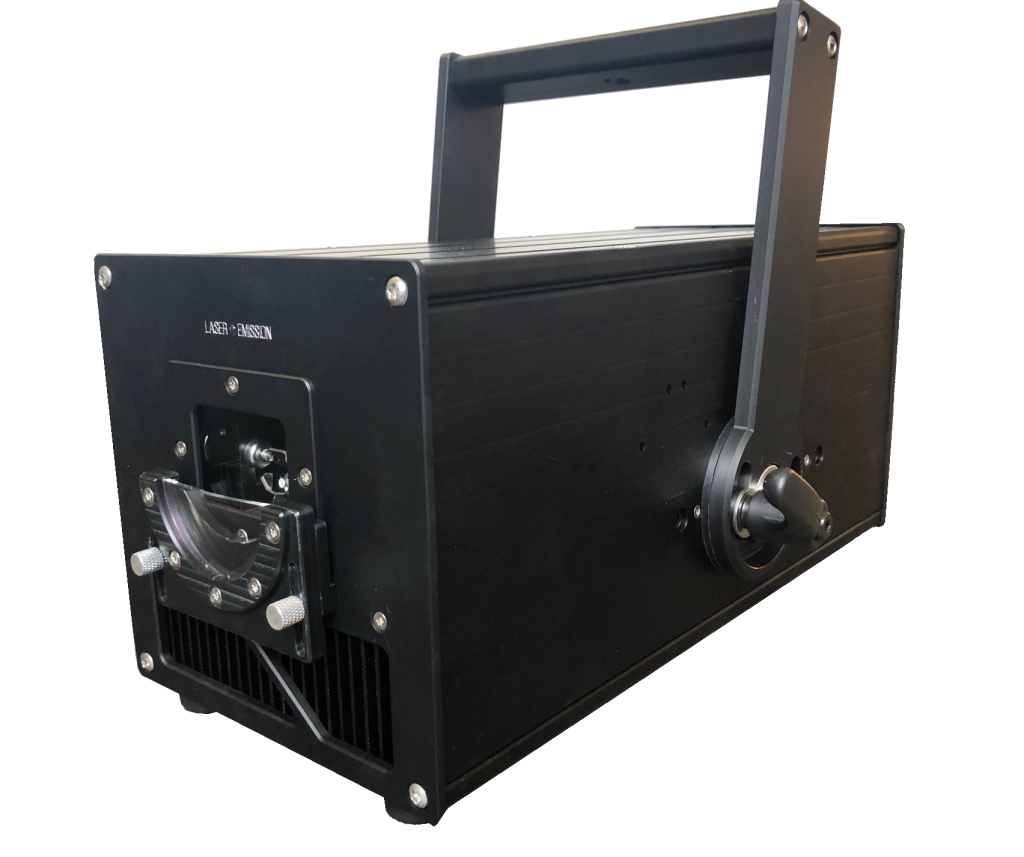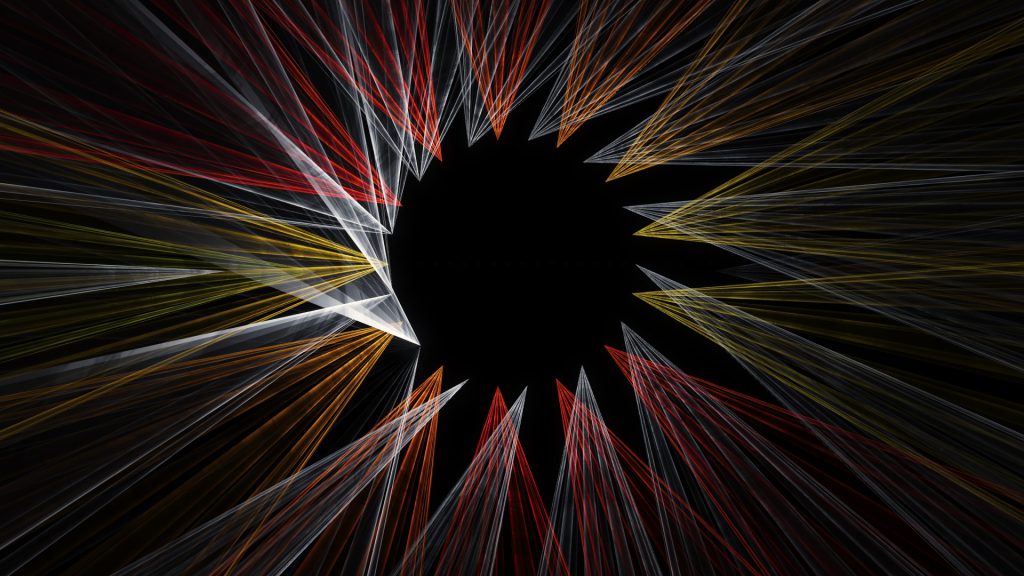 Product-data:
Wavelengths: 638, 520, 455nm
Lasertype: direct-diode
Typ. Power multiline: 3-6W
Spec. Power multiline:4-7W
Beam diameter: ca. 3 x 3 mm
Beam divergence (full angle):<1,1 mrad
Lifetime: up to 20.000 hours
Scanner: 30K at full angle
Input signal: Laserlink via Ethernet, DMX; ILDA available
Operating temperature:-10°C to +45°C
Electrical input: 90-240 V AC, max. 150 W, 50-60 Hz
Cooling: low noise air cooling with regulated fans
Housing: dustproof IP54 black anodized aluminium
Mounting: stable yoke for truss-mounting incl. safety
Total weight: ca. 7kg
Dimensions (L x W x H): 360 x 164x 164mm without yoke
The integrated LASERLINK with it´s touchdisplay converts the laser into a movinglight fixture. DMX-settings and safetyfeatures are easy accessable.
There are all necessary adjustments are already done.
Ready to operate!
We have a big rental-pool of various projectors from 3W up to 30W